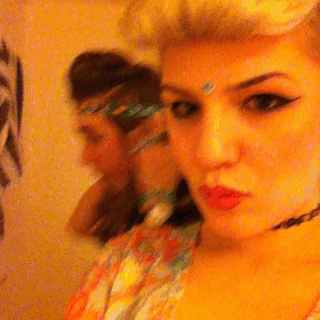 Me and Charlene Moscow have been working on a track together since november last year, and we have finally finished it and sent it away to my friend Per Alexander Esbjörnsson (Beating Heart Studios) for mixing and mastering!
We've co.produced and written it together, and it's a mix of Charlenes heavy electro/rock and my catchy rave/pop!
It has turned out to be the perfect combo, and we're gonna release it before summer I hope!