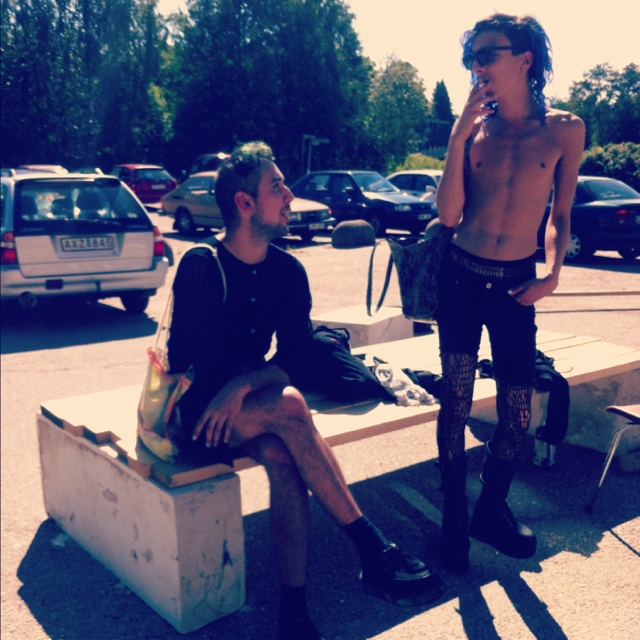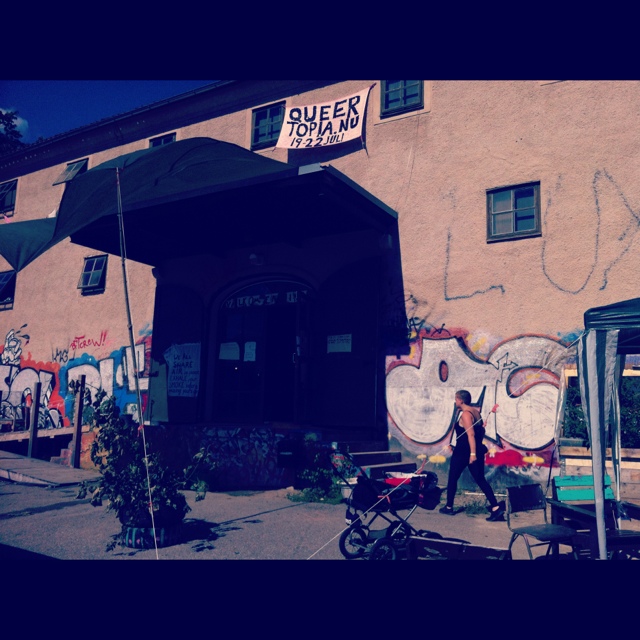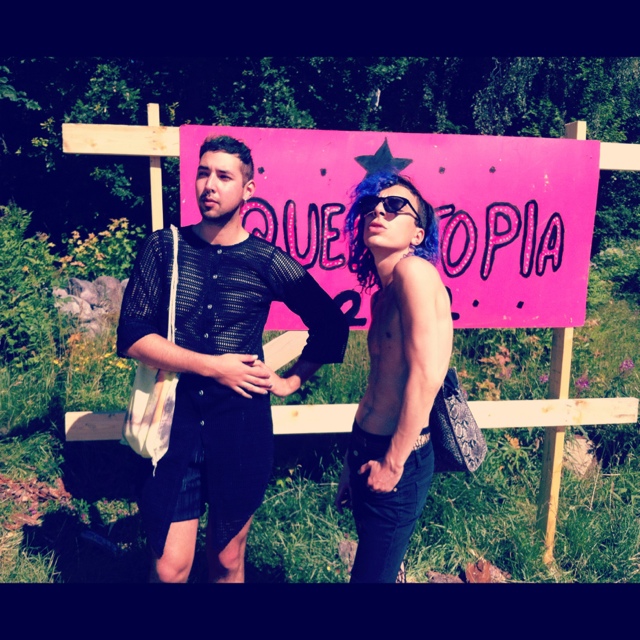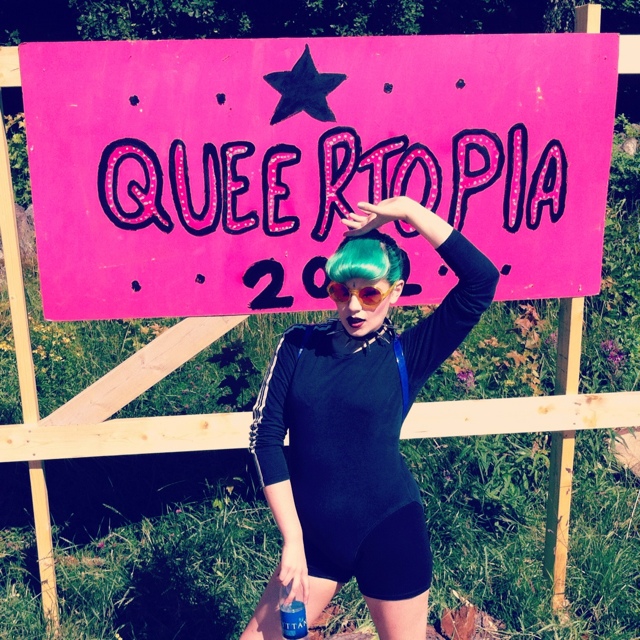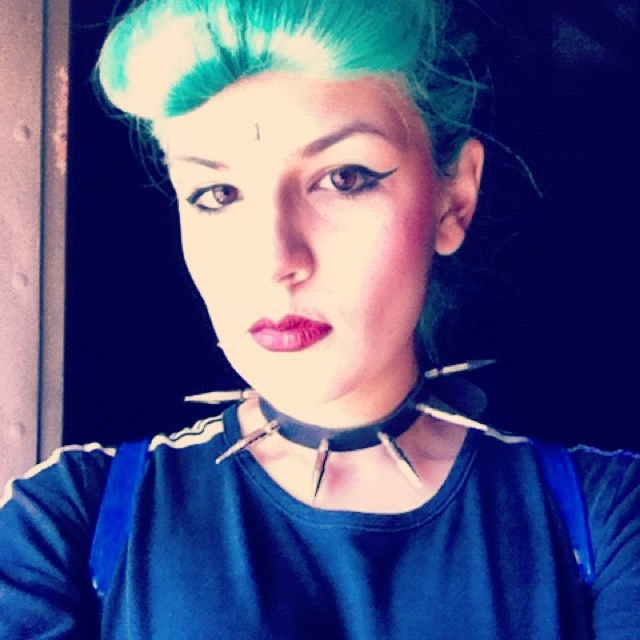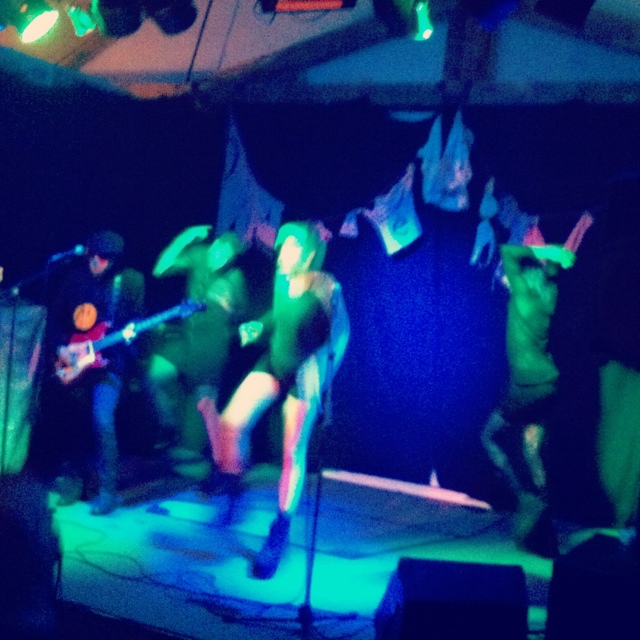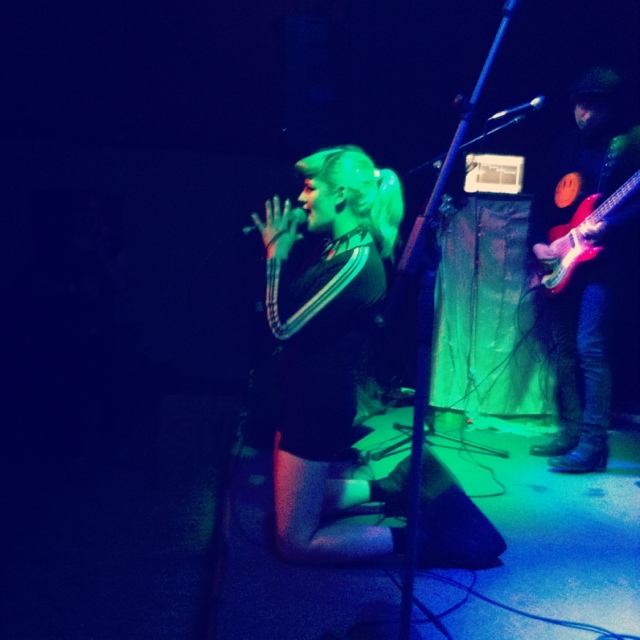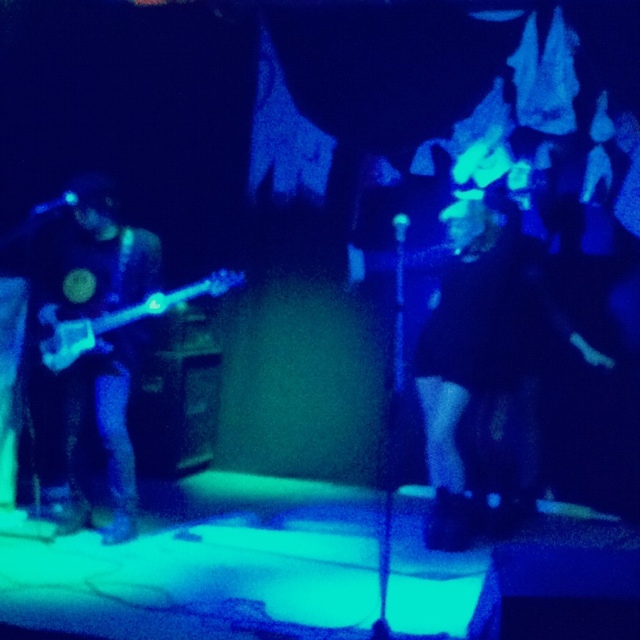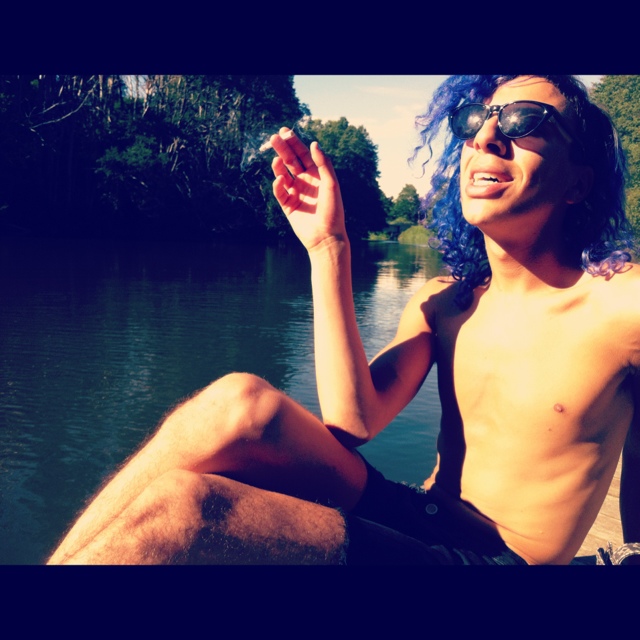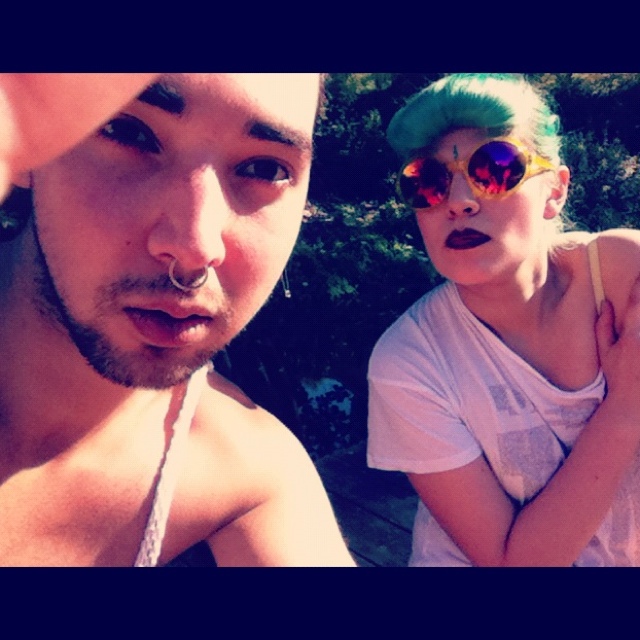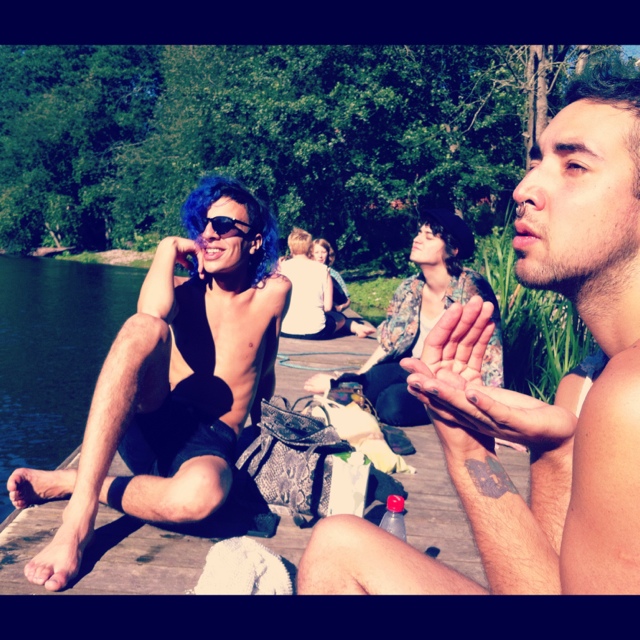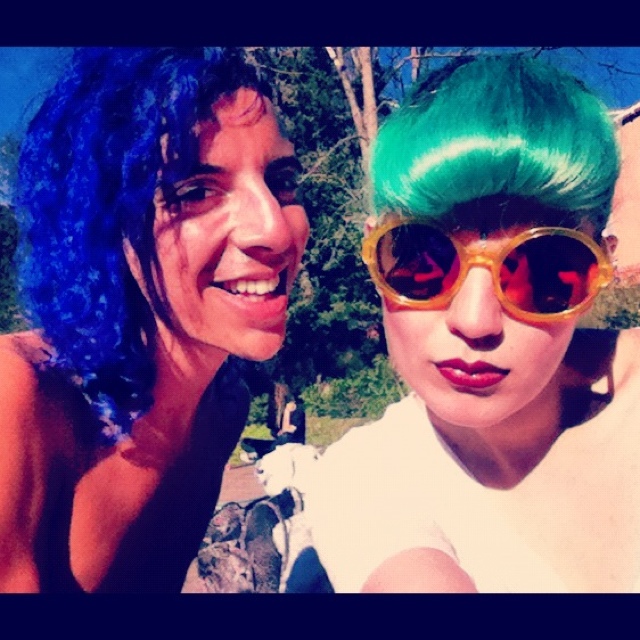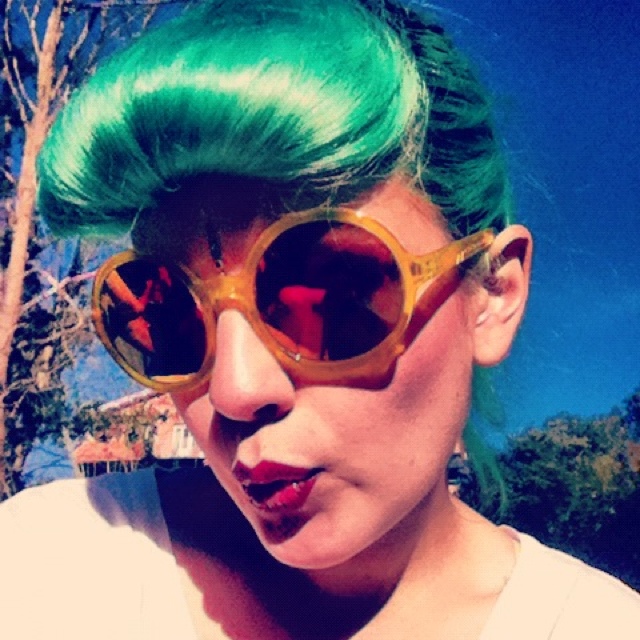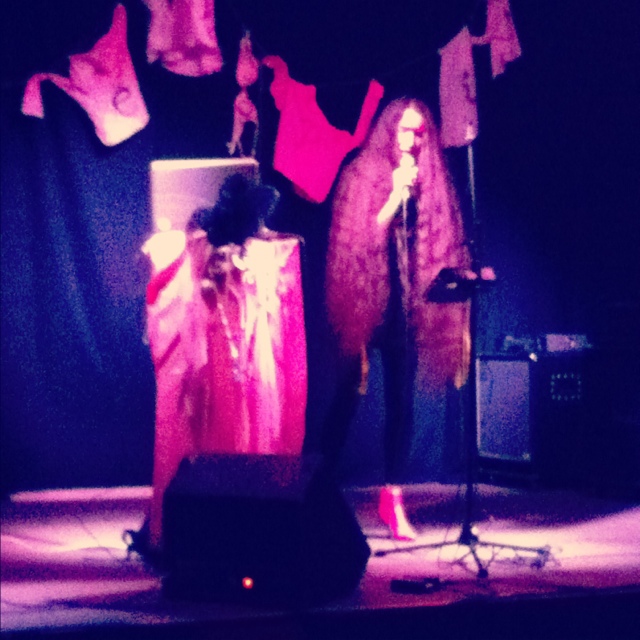 Queertopia was wonderful! There was a very special vibe there. Everybody could just be them self and do what ever they felt like. And they only served vegan food!
: ) This was the first time performing with the dancers, Josef and Rufus. And they really did a great job! It's so much fun with dancers! The audience were really great to, danced and raved with us. We went to the river after the gig and relaxed! Just what we needed and deserved after the successful gig!
This fabulous artist Crazt bitch in a cave preformed later in the evening, and it was wonderful! Really great music and preformance!
Thank you Queertopia!